A subculture highly popular and to be seen everywhere on the internet, steampunk fashion is Victorian style industrialised and infused with elements of sci-fi and fantasy. As well as the usual Victorianesque attire of ruffles, corsets and bustles, goggles and gears feature heavily in this style.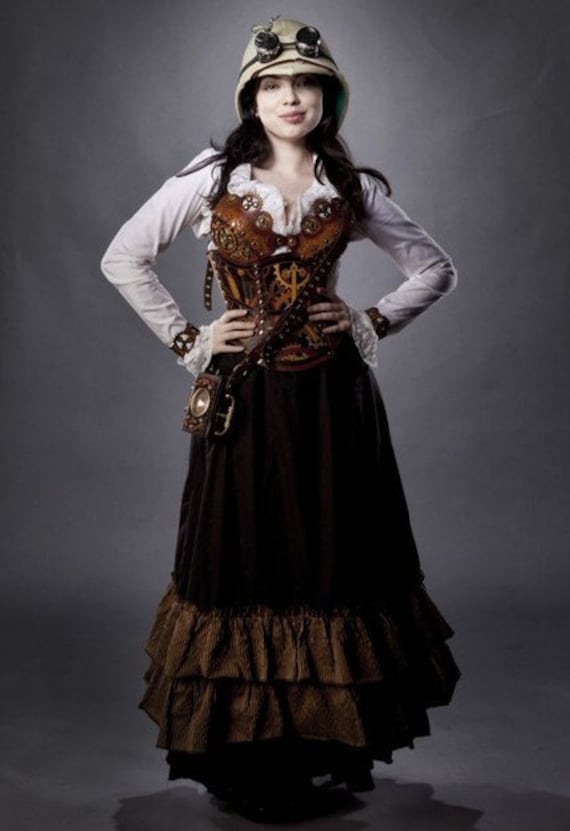 Clockwork corset from Brute Force Studios, Etsy
Bung the word into Google and feast your eyes upon the steampunk-inspired gizmo-modding, interior design, outfits and accessories. I don't ever see it becoming mainstream street fashion, though it would be spectacular to see people wearing these kind of ensembles on the street; nevertheless, as a form of art, steampunk's aesthetic I think is absolutely fascinating.